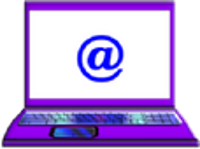 Cheap Psychic Readings, Email Psychic Reading, Sydney, Australia
Accurate Email Readings at an Affordable Rate
Accurate Email Readings at an Affordable Rate are available here. These are very cheap psychic readings. These are the rates:
1 question for $10
Intro reading for $10
5 questions for $40
Answers will be up to 200 words per question. In the following paragraphs, I will explain the process of booking an email psychic reading with me.
Psychic readings always have priority over email psychic readings, and because of that, it may take me up to 24 hours to do your email reading. Please allow for that when you send your questions to me. If you have an urgent question, you might prefer to have a telephone reading rather than an email reading.
You have one week to send me your questions and MP3 recording after having paid for your questions, otherwise you are not entitled to a refund. If you don't understand how to attach an MP3 recording, please request that I call you in order to hear your voice. Please follow all the instructions below.
Step one:  Decide how many questions you would like to ask, and then make your payment for those questions by sending it to my email address, which is the same address that you will send your questions to.
Step Two: Write out your questions and send them to me at my email address below:
bookings@au-psychicmadelinerose.com
Please don't write them on your Paypal payment. Rather, write them in a separate email to me at my email address so that I can simply hit reply with a minimum of mucking around searching for your email address at Paypal.
What I Need from You
The following instructions apply to your first email reading only. Once I have a voice recording of yours, I don't need another one.
In order for me to do your email reading, I will need to hear your voice for approximately 30 seconds. We can do that either by telephone, or you can send an MP3 or MP4 recording of you speaking your questions into the recording (I'll need you to do this in addition to writing your questions in an email to me). Simply save your file with your own name on it, and attach the file to your email when you send your questions. You need only send your voice recording once. When you book again there is no need to send another one.
Please read your questions into the recording. This is all I need. In the past I asked you to read from a book, but I have since found that it's better for me if you read your questions. Doing things this way helps your voice to include your intention to receive the answers in your reading.
You don't have to send a photo because I work off energy through sound, not through pictures or images. I am able to work off pictures and images, but I am more skilled at working off energy through the sound of your voice.
How to Word your Questions

Only include ONE ( 1 ) question per inquiry line please !
Correct Format:
a. Will I find work in the next three months?
b. Will our house sell at the price that we want for it?
c. Do you see a future for me with the new guy that I am dating?
d. My son has lost confidence. Can you see a reason for that?
e. I am anxious about my husband. He is working away and I haven't heard from him. Is he ok?
See how the questions above are short, clear and precise?
For examples of questions that you may like to ask, please click here.
Incorrect Format:
a. My boyfriend and I have been arguing. Why is there so much tension between us at the moment? Is he being unfaithful? Do you see us breaking up?
b. My mother appears to be very unwell. What do you see with regards to her health? Is she going to get well soon? Will I be required to nurse her back to wellness?
c. I had a dream about my cat where an elephant was chasing her. What does the dream mean?  Is it a good dream or a bad dream? Do I need to be worried about my cat?
As you can see from the above format, this client has asked several questions about three different topics and put them into a numbered set of points, thinking that each numbered point counts as one question. It doesn't.
Incorrect Format:
a. My health.
b. My love life.
c. My daughter.
d. My career path.
e. My family.
To word your questions in the above way is too general. There could be numerous health issues. There could be more than one possible suitor. The question about the daughter is too vague.  All of the questions are vague. I will be able to provide a much more accurate reading if you are specific when you ask your questions.
So once you have worded your questions in the correct format, please send all of your questions in one email. These readings are very accurate email readings at an affordable rate, so contact me now!
After Receiving Your Reading:
Once you have received your reading, if you have further questions you will need to pay for those questions. The email reading does not include multiple follow up emails or questions.
Please do not ask more questions without sending through payment for those questions. I am here to serve, but will only do so in a way that honours us both.
For examples of questions that you may like to ask, please click here.
.
Thank you for your booking with me.
Need an online Diary? Check out the online diary here: Appointment Scheduler. Free to use for now.
email psychic readings, email psychic reading, email tarot reading, accurate clairvoyant readings, accurate psychic readings australia, accurate psychic readings sydney, soul mate psychic readings, twin flame psychic readings, love and relationship psychic readings, divorce psychic readings