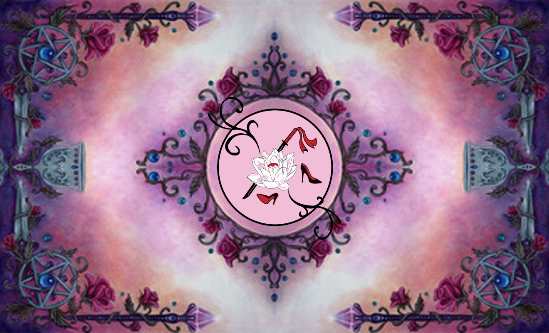 Emerald Tolemac Tarot Deck
I am creating my own tarot deck, but hey, isn't everyone these days?! I've named it the Emerald Tolemac Tarot Deck. The metaphysical meaning of the name will be explained in the book that will come with the deck. By the way, the image above isn't the back of my own cards…. it just looks pretty on my site. (It's the back of the Crystalvis tarot cards, with a vector image overlaid in the middle).
Here you will find a series of articles to explain the meanings of the cards in my deck. Please keep an eye on the links in the drop down list under on the navigation bar under the heading "Tarot" for new developments with regards to these cards.
The deck you see in the links to the articles on my site is a deck that my artist Joe Boginski and I are creating together.  It will be available to purchase at a later date.
The cards are hand drawn and created with a combination of flat colours with pencils. I am very pleased with the work that Joe is doing. In my opinion, he's doing a wonderful job on the cards.
From the work that Joe is doing, I'm also creating a photo manipulation version of the cards. My graphic expert Alessio Morelli lives in Italy, and with the cards that Joe is drawing, Alessio is creating a photo version of the cards. These cards will be available at a later date also.  Here is the Hermit card from that deck.
At a later stage I would like to introduce a page here that allows you to do your own free tarot reading.  It will be an interactive and dynamic page, where you can shuffle and pick your own cards. As the page is developed, I will be listing a notification here.
Thanks for stopping by to find out about my deck 🙂
@}-;-'-
Here's a site where you'll find my writings. I have completed the first in a series of novels which were written for teens. The desired outcome for young readers is that they will be inspired to treasure their unique differences. If they don't fit in to the system or with those around them, then they should realise that it's quite okay not to fit in.
Click on the following link if you'd like to read more or to purchase the book:  http://www.tolemac-chronicles.com/