Host a Fortune Telling Event
Are you looking to host a private Fortune Telling Event at your location? My Fortune Telling parties are perfect for this! I am available to attend any sort of ladies' get-together at your location. Locations that I travel to are Sydney, Wollongong, Campbelltown, Wollondilly or the Southern Highlands in New South Wales. I can travel to your home or business to provide a new and interesting dimension to your event.
You can choose from tarot readings, clairvoyant readings, mediumship, psychometry, or angel cards – I offer a fully customisable package.
Apart from traditional divination styles, I can also create intriguing and original fortune telling methods to suit your theme. I can read regular playing cards too, so if you'd like me to do that at your party, no problem!
I am available to host your event at my own venue, as long as you have a minimum of six guests!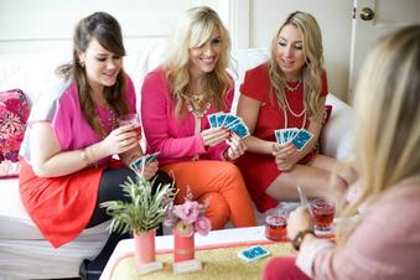 The Ultimate Girls' Night In
These events are the ultimate Girls' Night In! What better way to spice up your event than to hire a Fortune Teller? My short ten-minute readings will be the talk of the party! Whether you are booking for a corporate event, a Hens' Night, a Baby Shower or a Private Birthday Party, I can be there for you.  The readings that I offer at parties are short and fun but can also be very informative, empowering and uplifting.
A Fortune Telling Event is also perfect for House Warmings, New Years Eve Parties, Corporate Christmas Parties, or any reason to get together with your friends! I am also available for weddings. Guests will have a great time sitting at the fortune telling table for a mini-reading.  So for your Hens' Nights, Baby Showers, Psychic Parties for any occasion, or Corporate Events, call me now! Ensure that you secure the date and time with me that your event is planned for – don't delay!
o4488-42692
I have years of experience doing readings for clients, high levels of accuracy and the ability to be versatile. I am accurate in my readings, and will see things that surprise you. This makes my Fortune Telling parties in the Sydney, Illawarra, Campbelltown/Macarthur, Wollondilly and Southern Highland regions of NSW the most interesting that you will find.
After all, no-one can resist the opportunity to have their future and fortune foretold.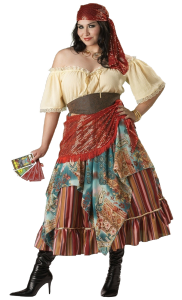 For large events of over 40 guests
This will require alot of effort on my part and so therefore is going to be the more pricey of the deals. However, you get what you pay for, so if you want cheap, please choose someone else. If you want accurate and enlightening, then please feel free to contact me.
For weddings and events for 10 – 40 guests
There will be a flat fee for the event. Call or email me directly so we can put together a plan just for your day!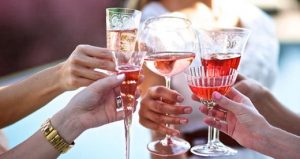 For all other groups or parties of 4-9 guests
All guests of a group or party reading receive a 20 minute private reading. My rates are $44 per client for events that are close to my home base, or $49 for events that are further away.
6 guest minimum.
Hostess is free when 6 paying guests attend!
You provide the room and snacks for your guests while I provide the skills!
Fortune Telling Parties can be held at your home or any other private area.
I'll need a separate room to perform readings and to give each guest privacy and confidentiality.
Larger gatherings, where it would be impractical for 20 min readings, can be done for a flat fee similar to the wedding format. Please see below.

Package Deals
2-3 Hour Private Mystical Fortune Telling Events 
If guests don't all want a half hour reading, you may purchase by the package of time instead and divide it up amongst the guests as they would like. If as the hostess you purchase the $495 package, the length of reading per guest is determined by the number of guests wanting readings during a 3 hour period.
I will need 2-3 minutes between each reading in order to maintain a proper schedule. Your guests should also be encouraged to bring a list of questions that they would like answered to ensure that their most important concerns can be focused on during the reading.
The Details
If you have 5-8 guests, 2 hours is fine. Each guest will get a reading of approximately 15 minutes, maybe more if there are less guests. For 2 hours, the minimum number of guests that will be read for is 5. This package is priced at $330. If there is a long way to travel, then there is a fee for travel that will need to be discussed also.
Mystical Fortune Telling events for 5-8 readings can also be booked for 3 hours, then each guest will get a longer reading between 20-30 minutes. This package is priced at $495.
If you have 9-12 guests the minimum is 3 hours, and each guest will get a reading between 10 to 20 minutes. If you book for 3 hours, the maximum number of guests that can be read for in that time is 12. This package is priced at $495. The rate increases if we go overtime though, so please keep within the allocated time. Don't forget that there is a travel fee if the booking is a long way from my base in the Wollondilly Shire.
Any Fortune Telling event being held in a private residence can be booked for a minimum of 2 hours, depending on the number of guests wanting readings.
3-6 hour Public Fortune Telling events
Public events are those that are held in the following types of environments. Function rooms or centres, a restaurant, club or harbour cruise etc. These can only be booked for a minimum of 3 hours regardless of the number of guests wanting readings. There is a maximum of 12 readings to be done during a 3 hour booking. More readings can be done if you book for longer though.
If you want to book a Fortune Telling event for more than 3 hours or you require more than 1 Fortune Teller, please call me for a quote.
A $110 deposit is required at the time of booking. You may change the date if you have to but only if we can arrange a mutually available time. Notice of cancellation of your event must be given one week ahead of time, or you forfeit your deposit.
Hens' Nights, High Teas, Corporate Functions, Birthday Celebrations, Girls' Night In, Girls' Weekend Away, New Years Eve Functions, Weddings, Dinner Parties, Christmas Parties, End Of Financial Year Functions, Health and Well-being events, Charity and Non-Profit Events, School Fetes, Markets, Wollongong, Campbelltown, Macarthur, Wollondilly, Southern Highlands….
@}-;-'-
Here's a site where you'll find my writings. I have completed the first in a series of novels which were written for teens. The desired outcome for young readers is that they will be inspired to treasure their unique differences. If they don't fit in to the system or with those around them, then they should realise that it's quite okay not to fit in.
Click on the following link if you'd like to read more or to purchase the book:  http://www.tolemac-chronicles.com/