Journey Along the Path of Spirituality 
With regards to my own journey along the path of spirituality, I have been an Empath all my life, and with that comes several abilities, which include telepathy, clairvoyance (precognition), clairsentience (the ability to feel the tangible shape and texture of the emotions of both those in my vicinity and those at a distance), clairaudience and insight.
My ability to feel the emotions of those around me caused me tremendous difficulty as a child, because I never knew what belonged to me and what didn't. I was often depressed and anxious, but it was only as an adult that I learned that much of what I was feeling were the emotions of my parents, not me. I was born into a family that held a lot of stored pain, which was very overwhelming for me. As a baby I cried and cried, processing my parent's own pain. Of course, I couldn't tell them what was going on, nor did they understand the reason for my distress. If you too are an Empath you'll understand what I mean.
I grew up being able to see and communicate with nature spirits and other spirits that were around. For the early years of my childhood I could still remember the place that I had been before I incarnated into the body I have now, which caused me much sadness at having left that place behind. The easiest way was to eventually forget about it.
Like many of us that have any extra sensory abilities and who joined Christian fellowship as a teenager, I was told that my abilities came from Satan, so I put them aside for many years. I would later come to understand that Satan (who had initially been a disciple of the Creator), learned everything he knows from the Creator, except he choose to use what he learned for selfish means.
Essentially my abilities come from a much higher source than Satan…. it's how they get used that determines their value. The determining factor is always INTENT ie. whether those abilities are used to empower or disempower others. The Church is the one that doesn't want us to use those abilities because it wants control over humanity's access to the Christ Light. In some cases the Church's precaution is warranted, because evil people do use these abilities to take advantage and harm others, but having the ability doesn't determine how it gets used. Psychic ability is a normal part of being a child of God – it is in our spiritual DNA. How it gets used is always the decision of the one using the ability.
For 25 years my main spiritual studies were with a very controversial man who was the most advanced metaphysician in the world, so this has given me a deep understanding of the true nature of reality. Before he died, he sometimes called himself The Ferryman, or The Transcendental Taxi Driver, delivering people across the gap from hatred to love. His name was Stuart Wilde, and he was the most influential of all my teachers and the one I loved the most.
From October 2012 I knew ahead of time that my teacher was preparing to die, and on the day he did I felt him leave this earthly plane. I knew that he knew the day, date and circumstances of his death a long time before he died, and so it was just a matter of tidying things up before that day arrived.
During the same period that I studied with Stuart Wilde, I also studied almost all of the major religions, as well as some of the minor religions. This includes Christianity and Taoism, Gnosticism, Hinduism and Buddhism. I have some knowledge of the Moslem teachings. There are other teachings that I know about as well – too many to list here. I have pursued wisdom rather than the things that most people think are important in life.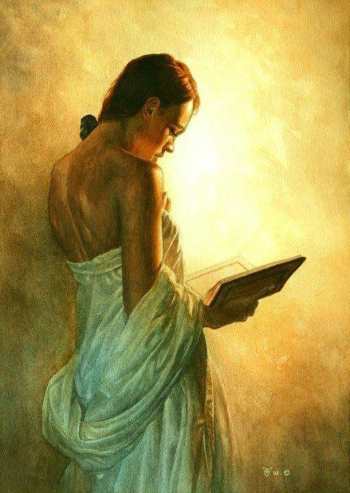 What I have discovered to be the main thread running through all of these religions is Love.  Remembering how to Love is the goal and purpose of having a spiritual life, not learning how to develop our psychic powers or learning how to bow, chant, do yoga, or even how to meditate, although through meditation you maintain balance in your life. Remembering how to Love is our Ultimate mission. Experiencing it in all of its forms is the way we experience being Human, by messing things up and forgetting that we come from a place of Unconditional Love. We rise into oneness once again when we remember to love ourselves, and from that we bring Light and Love to others purely by the very fact that we totally accept who we are, which gives us the ability to grant that same love and acceptance to others. Love is the Truth and the Light.
Much of my life experience has been in the area of healing and relationships, and many of my clients have been male, not female. I have worked in close association with transgender and gay men, as well as heterosexuals, which has given me great insight into the male mind. I see things from both perspectives.
I am qualified at Reiki, Hypnotherapy and Massage, and can tune into many subtle pieces of information that normally aren't available to most therapists when working with you.
My psychic abilities have helped me many times, all throughout my career.  Fortunately, they have saved my life on a couple of occasions too. I have looked Death in the face and have come to realise that the things that most people put value on really aren't that important.
My usual method during face-to-face readings is to do psychometry (gain information from an object, usually a ring), and although I can read the cards, I won't use them unless asked. My readings are usually done without the cards.
I can do healings either by working directly on an individual or it can be done from a distance. People across the world have been able to feel the effects of my healings when I send remote healing.
When giving phone psychic readings I've located kidnapped children, I've made my clients aware of deception in their life, I've located lost items, I've detected sickness and disease in the body, I've known when a child has been the target of a pedophile, I've seen murder ahead of time if the woman didn't leave the man she was with, I've seen false declarations of love so that foreigners can marry and stay in the country, I've seen medical culpability and known why people's lives have been changed due to pharmaceutical negligence, plus I've seen upcoming relationships and described them accurately.
I've also had clients who are unfaithful husbands sit in front of me when I've worked at psychic festivals, and they've not said a word whilst I've told them what I can see and how their deception is affecting their relationship with the one woman they really do love and who loyally and faithfully loves them.  All of that and more……
@}-;-'-
Need an online Diary? Check out the online diary here: Appointment Scheduler. Free to use for the next six months!