Cords and Attachments
This article is about Cords and Attachments. We pick up cords and attachments from other people as we go through the course of our lives. When an individual hasn't developed inner strength, he or she will psychically and energetically vampirise those around them. You need to protect yourself from that, plus it's important to release yourself from all of the attachments and cords that you didn't protect yourself from in the past, firstly so that others can't vampirise you, and secondly, so that you're not vampirising them.
The Buddha says "Attachment leads to pain." Morpheus in the movie The Matrix movie said to Neo "Unfortunately, no one can be told what the Matrix is. You have to see it for yourself.  The Matrix is a system, Neo. That system is our enemy. But when you're inside, you look around, what do you see? Businessmen, teachers, lawyers, carpenters. The very minds of the people we are trying to save. But until we do, these people are still a part of that system and that makes them our enemy. You have to understand, most of these people are not ready to be unplugged. And many of them are so inured, so hopelessly dependent on the system, that they will fight to protect it. If you are not one of us you are one of them."
The plugs that Morpheus was talking about are the cords that are attached between us and others, as well as the implants that get locked into our system that cause addictions.  Implants are something I'll write about in another article.
The following list of types of relationships is what we will focus on in this article. When we look at the relationship between spouses, be they husband and wife or defacto type relationships, we will look at the connections between one another at each of the first four Chakras, because this is where we can see the difference in the first three levels with the fourth. We will mostly discuss why the need to clear the cords and attachments from certain kinds of relationships – mostly those that connect in the region of the first three Chakras.
Note that abuse only occurs in those first three Chakra levels, and these Chakras belong to the energy field that is described by Christ and other Masters as the earthly domain. The Chakras above the fourth level are those that you enter once you are sincerely "born again". If you claim to be a Christian and you don't live and operate from the Chakras above the Solar Plexus Charka ie. from your heart, then you need to work towards remembering how to love and embodying the characteristics of someone who lives a heart centred life.  If you haven't transitioned into that vibration, you may need to identify where things are going wrong and why if you are in a relationship that falls into one of the first three Chakras.
Mother/daughter, father/son
Husband/wife, or current live in partner/spouse
Past friends
Past lovers/past abusive relationships
Past employers
First we are going to look at the relationship dynamics between mother and daughter or father and son. You will see either your own relationship with your parents in this description, or your relationship with your children. If you cannot relate to what is written here, then it is possible that your son or daughter is married to someone who fits this description, or one of your parents has remarried someone like this. Or, your own partner could be the one that this description is talking about in regards to his or her relationship with his mother or father. Anyway, here is the information for image number 1:
When we leave the home and go out into the world on our own, we still have cords and attachments to our family members, especially our mothers and fathers. When our children leave, we as parents still have cords and attachments to them. When you have a relationship with someone, no matter who that person is, your energy systems get interconnected, especially when there is a strong mental or emotional event that involves pain or trauma.
These energy cords and attachments are connected via one or more Chakras of both people. In a parent/child relationship the Chakra where the most connections are made is the Second Chakra. Many people do not make a safe passage through the infant stage. People who have failed to make the transition from the infant stage use narcissistic, egotistical, attention-seeking strategies. Some of us remember our parents acting in this manner. Some of us unfortunately do this ourselves, and some of us can see that our children act in this way. The reason is because the person who is acting like this wasn't given an environment where he or she felt loved and appreciated and safe to be themselves when they were aged between two and three most importantly, and up to age seven. Some of these strategies become family dynamics where everyone goes about their life relating to each other in this way.
In order to move up to exploring the Third Chakra where a child can discover their autonomy, he or she has to move through and go beyond the Second Chakra. This will enable him or her to interact more fully with people and circumstances in life outside of the home. But first, the child has to feel safe and loved as a vital member of the family, not shunned, abused, or abandoned. It is also vital for the child to move up into the Third Chakra so that it frees the parents up to have their own relationship with each other without there being a "third" party involved (or fourth, or fifth party in the case of more than one child).
Freeing the Second Chakra allows the child to start exploring relationships with the opposite sex, which begins to happen in adolescence. He or she can then integrate the Third Chakra, and move beyond that into higher Chakras if he or she so chooses. Ultimately, to have a healthy relationship within the family, all family members need to have a connection at the Fourth Chakra level, the heart.
To enable the child to successfully pass through to the Third Chakra, his or her parents both need to do certain things. A young boy needs two forces to break the primary tie:
He needs his mother to help him cope with moving away from her, because there's an emotional umbilical cord joining them, and if the mother won't let go of her end, it'll be very difficult for him to get free (an exact description of the second chakra connection).
He needs his father to love him and want him as a fellow male. This needs to be done by about 2 and a half.
A young girl needs the following:
To separate from the mother also. The father helps this to happen, if he is doing all the fatherly jobs such as laying down guidelines, firmness, encouraging exploration, and of course 'reclaiming' his wife. By doing these things he is helping the girl to become more independent of her mother. So although she stays emotionally under her mother's wing so to speak, she'll move apart from her, precisely because she has her own identity to discover.
When this process of stepping away from our parents hasn't been completed, it will leave an individual in an unfinished development state. It is possible to cut cords and attachments at the Second Chakra level by doing a visualisation of ending those cords and ties, and freeing yourself of the things that are holding you back. It will be especially needed to break those ties if you experienced or committed abuse, either from a parent towards you, or from you towards a child.
If abuse occurred during childhood, it is especially important to release yourself from any energetic ties that you still have to the person who abused you. If you suffer from the guilt of not having done well as a parent and you feel that you may have prevented your child from progressing in his or her development, then you too need to sever the ties and allow your child to be free to grow and progress without any energetic hindrance from you.
Next, we are going to look at the relationship dynamics between men and women, same sex couples, husband and wife or between de facto partners. Everyone's relationship cords fall into one of the following Chakra regions:
The First Chakra (or Root Chakra)
The Second Chakra or (Sacral Chakra)
The Third Chakra (or Solar Plexus Chakra)
The Fourth Chakra (or Heart Chakra)
…..and the higher level Chakras at the Throat, Brow and Crown Chakras, but mainly we will concentrate on the first four Chakras. We will discuss all the various cords and attachments that occur at each of these four levels. The cords and attachments that get formed in the lower Chakras tend to bring more unhappiness than those formed in the higher Chakra levels, so let's take a look.
The Root Chakra – a connection at this level usually means a purely sexual relationship, one that doesn't involve any heart-centred feelings at all in the initial stages. It is purely about sex and lust. The Root Chakra is about survival: survival of your lineage through procreation, and survival of other things that are important to you. Selfishness protects your needs and ego protects your emotions. A relationship at this base connection is purely motivated by the enjoyment of one another.
If the relationship does develop into one that has feelings, usually it isn't very balanced and comes with a lot of conditions. It is within this type of relationship that the most abuse occurs, causing pain to one another and often lifelong energetic cords and attachments that are hard to let go of. There is a lot of demand for attention from one or both partners, and usually neither partner has evolved to the point of actually being able to love someone else.
Unfaithfulness is common in this type of relationship, and often there is not much to talk about when the lust wears off and each one discovers that they don't have very much in common with the other.
Sometimes a First Chakra relationship can be motivated by a woman who doesn't want to be alone, therefore she pretends to love a man in order to get him to fall in love with her and provide security and a family. If she has been through a lot of other relationships, she often doesn't have a lot to give of herself to a man because she's tired and worn out from the disappointment of choosing the wrong partners. So she fakes it, which then leads to the disappointment and disillusionment of the man when he discovers that she doesn't really love him but is instead using him as security.
Love can only be created through effort and dedication. Some couples get together through resignation that they've had a lot of other relationships and don't have much more to give, so they hitch up with another person who's in the same category and decide to 'keep each other company'. The relationship isn't growing or improving but just potters along without any real depth or intimacy.
These were the various types of First Chakra couples and relationships.
The Sacral Chakra – This is where you're connected only through your Sacral Chakra and not often connected with many of the other Chakras. This Chakra is the second Chakra, and the relationship will be a more stable relationship than when only connected at the Root of First Chakra, but still it won't be as fulfilling as it could be were you to work upon yourself and work upon creating a Heart-centred love. When two people get together at the level of the Sacral Chakra, it is usually to create a comfortable life together, with a cozy house, beautiful furniture and flashy cars.
There are three types of Sacral Chakra couples. The first is where the woman seeks security in a man who earns big money and can provide the kind of wealth that she is seeking. He is usually seeking a beautiful and bright woman to fall in love with – a trophy wife – and together they set out to create all the luxuries of living the wealthy life. Often the woman hasn't taken a lot of notice of who the man actually is ie, his character traits, and further down the track she finds that he's somewhat abusive in his manner. Sometimes she discovers that he is very abusive.
The second type of Sacral Chakra couple is where they meet when they don't have a lot of financial security or wealth, but they work diligently towards creating it together and they don't have children before they have achieved a comfortable home. The problem with this is that they often haven't worked on their own characters, and they don't spend time creating love in their relationship. This can lead to a breakdown of the relationship if things go wrong in their plans.
The third type of Sacral Chakra couple is where one is wealthy and the other isn't. The wealthy one usually feels happy to be with the one who isn't wealthy, no matter whether the rich one be man or woman, and the poor counterpart feels lucky to have the rich one. They work towards providing all the things of a comfortable environment, but there's never an end to what they have to buy. Eventually, one or both decides that all they want is a peaceful life. This is where the relationship begins to break down. By making their relationship all about money and the things that money can buy, when they get distracted from that (say, by a family tragedy) there isn't much left to talk about.
These couples don't usually spend any time getting to know or understand each other. Their main focus is wealth and comfort. When the relationship breaks down, they bitch and moan and complain that the other caused the divorce, when really, they were both to blame. They didn't put in the effort needed to love each other. They valued things, not relationships, and they taught their children to be selfish and disrespectful by always giving them anything material that they ask for.
If you have any variation of this kind of relationship and you want more, note that it can be turned around, but only if both of you want to make it work and decide to actually deepen and strengthen your relationship. You need to realise that no amount of money will ever be enough and to stop striving to always have more. You need to put your children first instead of your work, and develop a deep relationship with each other and with your kids. You need to set an example of two parents who have a tangible emotional connection with each other, and who don't wear the mask of love without having any real love to back it up.
These are the types of various Second Chakra relationships.
The Solar Plexus Chakra – This is where you're connected through your Third Chakra and may also be connected on the other two lower level Chakras as well. The focus of the Solar Plexus couple is power, prestige and fame. You're seeking respect from your local community, and you see their respect being achieved through having wealth, learning self-control and doing personal development, and by creating what appears to be a happy family.
The only problem with the kind of self-development that you actually do develop, is that it lacks compassion and humility. I can think of an Australian high level Amway couple who personify this darker aspect of the Third Chakra. They value self-development through self-control, and yet, as they progress in their wealth and status within the community, their pride, intolerance and anger also increase in size. They do not develop humility. I have personally been the target of the female half of the couple's rage and spite, so I know too well that her public persona is not who she actually is behind the mask.
These people appear to be the pinnacles of society. They socialise well, they play sports, they keep fit, they speak well, they do well in their career, they do well in their own personal development too, and their family lives are fairly stable. They have similar interests – tourism, travel, science, and business, just to name a few. However, they do not know how to truly trust their partner, usually because they do not truly trust themselves. Also, they do not know how to work on the development of the relationship, they only know how to work on their own personal development.
Upon reaching the state of honour that they were seeking from the community, when in public they appear to be united. Yet, when behind closed doors they clash. They find that after all that hard work to get to where they are in the minds of the people in their community, they do not know how to relate to each other, their personal ambitions clash, and there are many conflicts between them.
Instead of focusing on themselves when a clash happens, they instead try to change their partner due to their pride. The only way for a Solar Plexus couple to change their life is to change what they feel is important. They need to drop ''fame and fortune'' and instead look to a spiritual life as the goal to achieve and the missing ingredient in their life.
This has been the description of the Third Chakra couple.
The Heart Chakra – This is where you're connected through your Fourth Chakra, which is the first Chakra of the higher level Chakras within the seven obvious ones. Couples at this level stand a much higher chance of long lasting success within their relationship. In this relationship you get to work through your Karma and fulfill your life's purpose. You also get to deal with your shadow side too.
This type of couple are very interested in working on their character and their self-development. They want only happiness for those around them, and they are usually involved in charity work or helping out in the community in some way. They usually have a spiritual teacher whom they turn to for advice, or someone older whom they respect and listen to. Usually their obstacles are not the kind where they misunderstand one another. Their obstacles are those that life puts in their way.
These marriages are usually very happy and stable, the couple has a lot of friends. They have a set of morals that they adhere to together, and they uphold family values that create peace and happiness. This is a love that is based on the desire to put the other person first, to put their children first, and to seek to expand the happiness of those around them. They value honesty and generosity, and they wish no ill-harm to anyone. They respect everyone and spend their time learning how to be a better person. They do not dress in a showy or flashy manner, but rather, they dress with modesty and humility.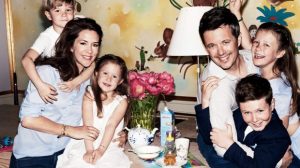 They make very good parents because they have humility, so their children feel that they can come to them for advice because their parents aren't going to show pride when speaking with their children. Children whose parents are residing in the lower three Chakra regions don't feel that they can trust their parents to give them good advice, and so they don't ask for any from them.
Heart-centred couples naturally attract wealth – it comes easily to them. If they are given wealth, they use it for universal goodness and happiness and if they aren't given wealth they don't feel any less blessed and they don't curse or condemn. Their home is usually filled with friends who come around to bathe in the energy that the couple exudes. The challenge for the couple is not to become arrogant due to the things that money can buy, and usually they get tired and bored with money and material things after a while and they drift away from it eventually. They also realise that those people who want to come over and partake in idle chit chat are only wasting the time that they could be spending on developing their character, so they usually eventually tell people that they are busy (because they are… going to meditation classes, workshops, training camps etc.). These are the characteristics of couples who are connected at the Fourth Chakra, which is the heart.
Abuse usually only occurs in love-relationships that fall into the lower three levels.
When it comes to relationships or ties with past employers, you may have a situation in your life where past employers haven't paid you your due earnings, or you've not been treated fairly, or people where you worked targeted you for abuse.
What happens when this occurs is that there is a part of us that doesn't feel worthy of being paid fairly for our efforts, or we have the imprint of "victim mentality" firmly embedded in our energy field. This attracts to us all sorts of people who hone in on that and either take advantage or flat out treat us badly.
You will need to work on a couple of different levels if you have such a situation in your life. Firstly, you'll need to cut ties with your former employer, and I don't mean in a normal way by not talking to them. I mean in an energetic way by visualising the cords being cut. You will usually be corded at the level of your second Chakra, so this is where you'll need to burn the cords when you do your meditation to clear the energy of that experience.
On another level you'll need to work on giving yourself value. If you don't feel confident about yourself, then you are naturally going to undervalue yourself so this is an area that you will need to work on if you wish to earn the money that you honestly are worth when you find your next job, or when you start your next business. Also, just because people are self-employed doesn't necessarily mean that they have their act together either. Sometimes they are self-employed so that they don't have to work with people who would normally bully and harass them, but their underlying low self-esteem is still there. They haven't necessarily addressed that, even though they may be self-employed.
All of these situations are designed to help us remember how to love. When we come in to this dimension, we drift away from our connection to Source, and the whole purpose of our lives is to re-unite with Source and remember how to love. We demonstrate that by our various acts of kindness in the world, and we show appreciation for what we have by always being grateful for every experience and every gift that comes along.
With regards to other types of relationships, sometimes we are caught up in cords and attachments that we had to friends who are now in our past. These energetic cords will be connected to one of our lower three Chakras, but if that person betrayed you, there will be a cord from your heart to theirs, even though your relationship has ended. If you loved that person and they died, on an energy level you and they are still connected, even though they might be in spirit. Your connection with them is probably at the level of the third Chakra. If you had sexual relationships with different people, then you'll have a lot of cords attached to people that you slept with in the past at the level of the first Chakra, the Root Chakra. You will still be very much connected to them in your energy field, and if that person is still alive you can still be drained by him or her, depending on where the cord is attached to you and to that other person. This is why people find it difficult to forget past friends and lovers, especially those who betrayed them. It is also difficult to forget those who died whom we had deep friendship with.
For past friends who are still living, if there was a lot of drama in your friendship, the same energy dynamic is going on still, even though consciously you may think the relationship is completed. This will be why you can't get that individual off your mind.
You need to cut all cords on all levels of your being with anyone who is a past relationship that you keep thinking about. This is the only way to be free of the person and close the door on that chapter in your life. If you don't cut the cord then you will find that the same kinds of experiences keep repeating themselves in your life. If you haven't cleared your energy field of that person, then even though they are no longer physically in your life, you'll find that their energy still affects you. You'll repeat the same kind of painful and traumatic relationships in your new friendships. In fact, the vibration of constantly thinking of that person will attract someone else who does the same things to you. You need to cut the ties so that you can complete your karma in that regard. This is why people often marry two, three, four times and have the same experience with each new spouse. Eventually it will affect your health.
With regards to past relationships or past abusive relationships, it is very, very important to clear the energy connection with that person, because firstly, their past influence on you will still be affecting you, and secondly, you'll still be acting out certain behaviours that you adopted while trying to survive your relationship with that person, and they may or may not be appropriate now.
The clearing of these past patterns and cords involves firstly cutting the cords and clearing your energy field, and then it requires that you learn how to parent the aspect of yourself that missed out on the love and nurture that it should have had when it was young. This will involve giving yourself the love that your parents didn't give you, forgiving them for not doing better, plus it will involve forgiving yourself for your own past errors and mistakes.
Friends who betrayed you were part of your karma. Parents who were unable to love were also part of your karma. So too were lovers who abused you. All of these different relationships come back in different forms again and again until you clear your karma. When you have done that, you are then free to have a friendship or relationship that is full of understanding for one another and love for one another. Part of being able to end the cycle on past types of relationships is to clear all connections to those whom you still have some kind of regret or sense of betrayal about. You then will no longer have any kind of co-dependent relationships at that level and you won't be forced to resolve it again in the future in another similar type of relationship. You'll finally be truly whole, and you won't try to change anyone around you, and nobody that you attract into your life will try to change you. You'll have completely unplugged from The Matrix.
@}-;-'-