Read about Madeline Rose and the Emerald Tolemac Tarot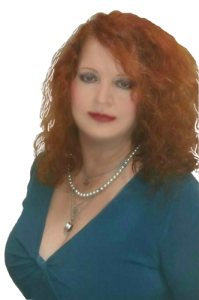 Welcome to my website 🙂
My name is Madeline Rose, and I am an insightful and accurate clairvoyant reader.
I have been on a Spiritual path to learn about both the light side and the dark since early childhood, and I am grateful to be able to give of service to you here today due to who I have become because of my life's journey.
I have always been able to See, but I put my abilities aside during my youth and didn't return to them until I was in my thirties. Now I am much older and my Sight is very honed. I mostly work without any tools of divination but on very rare occasions when asked, I do use the cards. At those times I'll work with Tarot cards or with a set of Insight cards.
Free Will
Please note that everyone has free will to make their own choices in life. Importantly, whatever I see for you is based on the energy of where you are now. When I see your future paths during the reading, things may change because of the reading. Once you realise where you're headed, you'll be able to change the path that you're on if you want to. Then, it is up to you to control your destiny, if you decide to at all.
Your Voice
There's no need to tell me much about yourself – I don't need to know your date of birth or your age, or any other details. I don't work with astrology, even though I am aware of how the alignment of the stars at the time of your birth affects your life. I get better results working with what's happening now. To do that I work off the vibrations and tone of your voice, and can pull the information that I need from that alone. The less information you give me, the better.
My Voice
I have been told that my voice is very healing, so spending time talking with me is going to provide you with a healing no matter what else occurs. If your only desire is to talk with an impartial stranger, I'm here for you. If you don't want a psychic reading at all, then that is fine by me. Simply discussing things with me during your booking will provide you with a benefit anyway.
Having said that, if your reason for calling is for a reading then I'm here to give you the clarity that you need. I can give you insight into what is likely to occur on each of the strong paths that lay before you. All of our future paths fan out before us…. Some paths are dark, some are grey and some are very bright and golden. The bright, golden paths are where our happiest future lies. Then, depending on our choices, we can move forward along one of those paths with the help of some insight and guidance from someone who can See. I approach my role as Seer with deep respect. I'm able to facilitate helping you to make the choices that are right for you and that help you to learn and grow.
The Turning Point
I chose to travel this path because of some very impacting events which changed my life completely. Now along with me on the journey are some of the most powerful spiritual guides and warriors that one could ever be blessed to have. One in particular has protected me from harm and kept me safe, so you can rest assured that He will do the same for you once His attention is brought to you through me.
I love what I do, and I approach my work with integrity, respect, tenderness and love. I will maintain a safe and confidential environment for you. It is my sincere hope that a reading with me leaves you feeling renewed and uplifted, and gives you hope for a bright, bright future. I look forward to the opportunity to connect with you today.
If you would like to read about my journey, please click here.
.
About Madeline Rose and the Emerald Tolemac Tarot
Here you will find articles that will assist you to comprehend how to read the Tarot cards. These will include an explanation of the symbols and meanings within each of the cards in the deck. Plus, I'll write the interpretations for the deck that I am creating with my artist Joe Boginski. I am also creating a photo manipulation version of the cards with another artist too. They will come as the first deck is developed.
In order for you to get started on comprehending the Tarot deck, you might like to read the article titled The Kabala. Comprehending the Tree of Life of the Kabala will help you to understand the Journey of the Fool. It begines with his initial entry into this dimension to his mastery over it when he reaches The World.
I'll be adding to this site gradually, as time permits. As the cards in my own deck are completed, you'll see their meanings go up. My artist and I are working on the cards gradually.
Eventually I'd like to be able to offer you a facility where you can do your own tarot readings free of charge by clicking on a widget that allows you to draw your own cards from the deck. Keep a lookout for that when it comes.
I wish you every good health and fortune, and thank you for stopping by.
Kind Regards
Madeline Rose
.
@}-;-'-
Need an online Diary? Check out the online diary here: Appointment Scheduler. Free to use for now!