How I Work
Here's How I Work and My Method of Seeing psychically: I actually prefer to do my psychic readings over the phone. I don't really need to meet you or to see you….. in fact, sometimes having you sitting in front of me is a distraction because the mind tends to interject in the reading once it sees who you are. It is best if I have as few details about you as possible.
If you want to have a skype psychic reading or telephone psychic reading I can work with you, wherever you are. I have clients all over the world. I'm able to help you with Love Psychic Readings and Career Psychic Readings. Plus I can do Dream Interpretation and I'm a Pet Psychic too. I can also send Remote Healing Worldwide, if you happen to want that.
My Guide
I work with Jesus as my guide. His Christ Light that shines over me will protect the reading and make sure that the reading is accurate. I do not want clients to become dependent on me, and because I work in such a way where I'm not attempting to make your decisions for you, the Energies will come through quite clearly.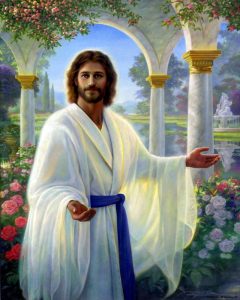 Once I have tuned into your voice I will explain to you what images I am able to see. Sometimes I see and other times I hear. I will tell you what I see or hear and get confirmation that I am tuned in to your energies and not those of someone else's, and then if you want me to look further I will do so. Sometimes I am shown things or told things that I am unable to interpret. However when I tell you, you'll know what it means. The image or message will always mean something to you, so I will just say whatever it is I am given.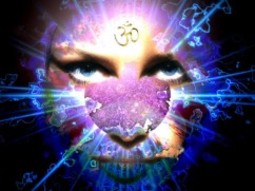 The Truth Will Sometimes Hurt
Please prepare for the reading by realising that I will tell you whatever it is I am given, even if it means hearing something that you don't want to hear. It is my policy to tell you the truth. I won't say that a relationship is going to be successful if I can see that it isn't.  I won't tell you that your past heart-throb loved you if I can see that all they were doing was using you.
You must prepare yourself in case this is what I am being shown. For example, many of my clients are far too giving in relationships. They give to partners who don't give the same in return, or who are abusive. Whenever I am shown that, I will tell you. I won't give you false hope that he or she is going to change if he or she isn't.
The good news is that if this be the case, I'm able to see what else is coming up. You shouldn't ever feel disheartened because there is always another opportunity up ahead. Of course, it is always your choice which way you go in life. You are always influencing your future by your moment-to-moment decisions. I am shown the brightest paths that are available to you, and then it's up to you which choice you make within that.
Ultimately, you create your own destiny, and yet, when you are in fear you can't see the options available to you. Sometimes you need someone else to see what the potential outcome of a situation is going to be. A good Seer can assist you to make your own dreams come true.
I look forward to being of service to you.
@}-;-'-
Need an online Diary? Check out the online diary here: Appointment Scheduler. Free to use for now.